Hiker Leggings Rocky Mountain

Description
Rocky Mountain - a unique color and design inspired by mountain peaks.

Made from our best-selling and most loved performance fabric. These compressive leggings are the full package - lightweight, quick-drying, durable and breathable. Added bonus? The compressive fabric is form flattering and hides any imperfections and will have you conquering peaks in full confidence!
Features
- Breathable
- 4-way stretch
- Quick-drying
- Compressive
- Durable
- Flat seams
Size & Fit
Due to the compressing nature of the fabric, you will probably need to jiggle into them—but don't despair, once they're on they will fit like a glove and you'll never want to take them off! If they're too easy to put on, they're probably too big.
Materials & Care
Material: 73% polyester, 27% spandex
Care: Machine wash cold (max 30°) and line dry.
- if possible, wash in a laundry bag
- avoid washing with items that have velcro or zippers
- avoid constant exposure for longer periods of time to velcro or zippers
- gentle cycle (max 1000 rpm)
- cold wash (max 30°)
- never tumble dry
- do not use fabric softeners
Hiker Leggings Rocky Mountain
As Styled on Instagram
Customer Reviews
Write a Review
Ask a Question
04/23/2022
TEMI

Slovenia
Pajkice Rocky Mountain
Zelo ugodbne in lahke pajkice. Jih nosim na pohode spomladi in pozimi (ko je precej mrzlo, oblečem smučarsko perilo spodaj). Velikokrat oprane in še vedno kot nove. Vredno nakupa
11/27/2021
Sara J.

Slovenia
08/23/2021
Barbara M.

Slovenia
Perfektne
Res kvalitetne pajkice, ki so povrhu še odličnega dizajna! Všeč mi je, da imajo višji pas in da stisnejo na pravih mestih. Malo težje jih je na začetku obleči vendar se v njih potem tako dobro počutim, da jih ne bi sploh več slekla. Alpine Princess je glede pajkic moja najljubša znamka in pridno dopolnjujem svojo garderobo z njimi :)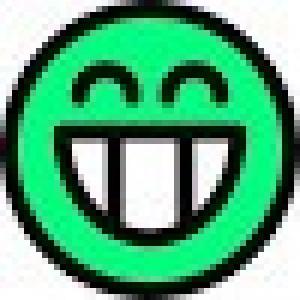 DJ
08/18/2021
Danijela J.

Croatia
Woooow
These leggings are so pretty. I've bought them a couple of months ago, but it was too hot to wear them...wore them for the first time yesterday, on a chilly & windy summer afternoon in the mountains and they were great. The color is beautiful, they strech just enough to hug all your curves but they don't loose color. The waist is high enough and they slide down just a little bit (about 1-2cm) so that's not an issue. All in all, I'm very happy with these :)