Pro Winter Leggings Midnight Snow

Description
Need the warmth and rugged features of hiking pants, but love the comfort and stretch of leggings? Our Pro Winter leggings combine the best of both worlds. Due to the thermal, windproof and water repellent material, these leggings are your perfect companion for winter adventures. Hiking, ski touring, cross country skiing, snowshoeing - they'll keep you warm no matter what your favorite winter activity is.  

Our Pro Winter leggings offer you a complete freedom of movement while also offering protection from harsh winter conditions. 
They are light-weight and packable, so you can take them with you anywhere.
Features
- thermal (Stay Warm technology)
- windproof
- water resistant Pro Winter fabric (10.000 mm water column)
- quick-drying
- durable
- breathable
- 4-way stretch
Size & Fit
No need to size up with our Pro Winter leggings. They're also a bit longer than our all-year leggings, to make sure you stay warm during your winter adventures.
Materials & Care
Material: Pro Winter fabric (88% Polyester, 7% Elastane, 5% Polyurethane)
Care: To make sure your Winter Pro leggings accompany you on many adventures to come, machine wash cold (max 30°) and line dry.
In order to keep us warm, our winter materials are brushed, and all brushed materials have pilling. To create the fleecy underside of this fabric the material is brushed by a machine, cutting the long fibres into shorter ones. These short fibres tend to pull through to the surface-side of the fabric and over time form those fuzzy nuggets we know as pilling. This cannot be completely prevented, however, there are a few things you can do:
- always wash inside out!
- if possible, wash in a laundry bag
- avoid washing with items that have velcro or zippers
- avoid constant exposure for longer periods of time to velcro or zippers
- gentle cycle (max 1000 rpm)
- cold wash (max 30°)
- never tumble dry
- do not use softeners
- avoid constant exposure for longer periods of time to velcro or zippers
Pro Winter Leggings Midnight Snow
As Styled on Instagram
Pro Winter fabric
Our Pro Winter fabric is constructed from 3 layers of fabric which are bonded together.
The face fabric, which is treated with DWR to prevent water from seeping in.
The mid (membrane) layer, which protects from wind and water
Inner "wave" layer which keeps you warm, absorbs and transports moisture to the surface of the fabric and feels comfy against the skin.
Water resistant
Our Pro Winter fabric has a water column of 10.000 mm, which means it will shield you from snow and light rain. It also has a DWR (Durable Water Repellent) finishing, which causes water to bead up and roll off the fabric so it stays dry longer.
Stay Warm Technology
The inner layer of the fabric is made from a brushed fabric with a Wave pattern: The special Wave pattern absorbs moisture and helps transport it through the membrane to the surface of the face fabric. The brushed fabric will keep you warm and feels comfy against your skin.
Windproof
Our Pro Winter material is constructed with a windproof membrane which keeps the wind out while still being breathable.
Customer Reviews
Write a Review
Ask a Question
01/29/2022
Barbara

Slovenia
Krasne!
Pajkice so zelo kvalitetne in vredne svojega denarja. So sicer manj mehke kot navadne zimske pajkice vendar so tudi bolj tople. Zelo mi je všeč dizajn in da lepo stisnejo tam kjer je to potrebno.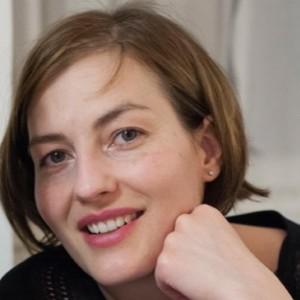 BB
01/15/2022
borut b.

Slovenia
Warm
Warm and cozy. Wife tested in the snow and she is very happy with her gift.
01/08/2022
Uršula O.Magister

Slovenia
zimske pajkice MIDNIGHT SNOW
Kvalitetne pajkice, tople, z estetskim vzorcem. Niso sicer tako zelo tople, kot sem pričakovala za zimske, a če se gibaš, te grejejo kot dobro smučarsko perilo. Za daljše mrzle ture z otroki, ko gre počasi ali je treba včasih čakati, ne bo šlo. Zelo dober oprijem. Če bi hotela kaj obleči spodaj, pa bi rabila velikost L.
12/27/2021
Nika O.

Slovenia
Great!
Great quality and style!
12/06/2021
Alenka Š.

Slovenia
PRO ZIMSKE PAJKICE MIDNIGHT SNOW
Pajkice so res super, dihajo, kar je zelo pomembno pri gibanju in kvalitetne. Ker nisem pri tavelikih jih bo potrebno krajšati.