Pro Winter Leggings Frozen Sunrise

Description
Need the warmth and rugged features of hiking pants, but love the comfort and stretch of leggings? Our Pro Winter leggings combine the best of both worlds. Due to the thermal, windproof and water repellent material, these leggings are your perfect companion for winter adventures. Hiking, ski touring, cross country skiing, snowshoeing - they'll keep you warm no matter what your favorite winter activity is.  

Our Pro Winter leggings offer you a complete freedom of movement while also offering protection from harsh winter conditions. 
They are light-weight and packable, so you can take them with you anywhere.
Features
- thermal (Stay Warm technology)
- windproof
- water resistant Pro Winter fabric (10.000 mm water column)
- quick-drying
- durable
- breathable
- 4-way stretch
Size & Fit
No need to size up with our Pro Winter leggings. They're also a bit longer than our all-year leggings, to make sure you stay warm during your winter adventures.
Materials & Care
Material: Pro Winter fabric (88% Polyester, 7% Elastane, 5% Polyurethane)
Care: To make sure your Winter Pro leggings accompany you on many adventures to come, machine wash cold (max 30°) and line dry.
In order to keep us warm, our winter materials are brushed, and all brushed materials have pilling. To create the fleecy underside of this fabric the material is brushed by a machine, cutting the long fibres into shorter ones. These short fibres tend to pull through to the surface-side of the fabric and over time form those fuzzy nuggets we know as pilling. This cannot be completely prevented, however, there are a few things you can do:
- always wash inside out!
- if possible, wash in a laundry bag
- avoid washing with items that have velcro or zippers
- avoid constant exposure for longer periods of time to velcro or zippers
- gentle cycle (max 1000 rpm)
- cold wash (max 30°)
- never tumble dry
- do not use softeners
- avoid constant exposure for longer periods of time to velcro or zippers
Pro Winter Leggings Frozen Sunrise
As Styled on Instagram
Pro Winter fabric
Our Pro Winter fabric is constructed from 3 layers of fabric which are bonded together.
The face fabric, which is treated with DWR to prevent water from seeping in.
The mid (membrane) layer, which protects from wind and water
Inner "wave" layer which keeps you warm, absorbs and transports moisture to the surface of the fabric and feels comfy against the skin.
Water resistant
Our Pro Winter fabric has a water column of 10.000 mm, which means it will shield you from snow and light rain. It also has a DWR (Durable Water Repellent) finishing, which causes water to bead up and roll off the fabric so it stays dry longer.
Stay Warm Technology
The inner layer of the fabric is made from a brushed fabric with a Wave pattern: The special Wave pattern absorbs moisture and helps transport it through the membrane to the surface of the face fabric. The brushed fabric will keep you warm and feels comfy against your skin.
Windproof
Our Pro Winter material is constructed with a windproof membrane which keeps the wind out while still being breathable.
Customer Reviews
Write a Review
Ask a Question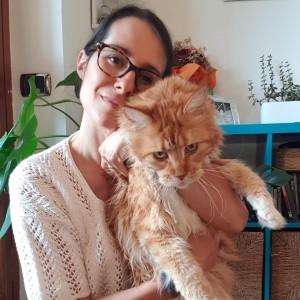 V
04/11/2022
Vee

Italy
02/19/2022
Zala

Slovenia
Frozen sunrise
Najprej sem lansko leto kupila black ice, nato letos se frozen sunrise. Oboje so super za zimsko pohodnistvo, zimski tek, tudi tek na smuceh. Ocenila bi, da se dobro obnesejo pri temperaturah do - 5.
01/04/2022
Angie

Germany
Now Winter is a nice Season with my warm shape Legware :))
I'm very happy, how the leggings fits. My PRO WINTER LEGGINGS fits perfect in SIZE S. Ride my Bike during it rains, keep my legs dry - YEAH! (My WINTER LEGGINGS is in one Size more, SIZE M perfect too).
01/01/2022
Eva M.

Slovenia
pure happiness
Končno sem se odločila za prvi nakup pri Alpine Princess po priporočilih prijateljic. S strahom sem pajkice vlekla čez zadnjico, saj sem imela občutek da se bodo razparale - ko pa sem jih enkrat imela oblečene so bile top in se prilegale kot ulite. Zdaj bi jih nosila vsak dan, so zelo udobne, tople in ne premočijo tudi če padeš (ali se valjaš) v snegu. Mogoče ne bi bilo slabo, če bi pajkice bile nekoliko daljše. Zadovoljna s hitro dostavo in čudovitim izdelkom.
12/30/2021
Tina P.

Slovenia