Alpine Wool Hoody Stone Grey

Description
It's cold outside, and we know getting up and out of your warm bed for that chilly morning hike ain't easy. Fortunately, you can keep the warm fuzzy feels all day with our Alpine Wool Hoody. 

Designed to be functional and rugged when you're exploring the great outdoors, yet cozy and comfortable for everyday use. It really is the perfect all-rounder, keeping you warm and stylish from trail to city. 
Layer it under your shell jacket on snowy walks, wear it on its own for an autumn hike or let it keep you warm on a chilly stroll through the city. No matter where the day takes you, our Alpine Wool Hoody has you covered. 
It's made from an innovative and sustainable Recycled Wool/synthetic blend fabric. The added synthetic fibres enhance the wool's natural temperature regulation and moisture absorption properties. The fabric is brushed on the inside, making it pleasant to wear. 
Features
Low impact fabric: Breathable and temperature regulating, wool provides a whole host of practical benefits, as well as environmental
Practical and durable: We use a wool blend with recycled wool and synthetic fibres added for extra durability
Oversized and easy to wear: Easy throw on fleece with raglan sleeves, bound hems and a classic raised neck shape
- Super soft brushed inside for superior comfort
- Elastic bottom hem keeps out cold air
- Two hand pockets designed to keep hands warm
- Embroidered chest logo
- Premium YKK zippers with twill-tape pullers for easy handling
- 100% of the wool used in this product is recycled
- Made locally in Slovenia from premium Italian materials
Size & Fit
We recommend you choose your regular size. Since the hoody is made from wool, it will shrink a bit after the first wash, so don't worry if it's a bit loose when you first try it on.
Materials & Care
Care instructions: Hand wash cold. Lay out to dry. Do not use fabric softeners. Do not tumble dry. Do not iron. Do not dry clean.
Material: 63% Recycled Wool, 24% Polyamide, 13% Polyester
Nylon details: 85% Micro Polyamide, 15% Elastane
This garment includes pre-existing, post-consume materials, which have been recycled with innovative processes.
Since the hoody is made from wool, it will shrink a bit after the first wash, so don't worry if it's a bit loose when you first try it on.
Alpine Wool Hoody Stone Grey
As Styled on Instagram
Made from Recycled Wool
We use recycled wool to extend the life span of post-consumer wool clothing that has bee produced and discarded. Our Alpine Wool Hoody therefore has the same great qualities as virgin wool at a fraction of the environmental cost.
Sustainable choice
Make the sustainable choice! We are committed to sustainability throughout the entire production cycle. From recycled materials, fair wages and local production, this Hoody definitely ticks all the boxes!
FAQ
What is the difference between this Hoody and the Sherpa Hoody?
Our Sherpa Hoody is made from polyester, whereas this hoody is made from wool. Our Sherpa Hoody is a bit warmer than the Alpine Wool hoody, so it's not really appropriate for wearing during activities and it's harder to layer under a tighter fitting jacket since it's quite bulky. But it is definitely the warmest Hoody you will wear and it will become a favorite for those of you that are always cold.
Our Wool Hoody is a bit less bulky, a bit less warm and therefore can be used both for casual and active wear. It's great also for autumn and spring days, when the Sherpa Hoody is too warm.
Which size should I choose?
We recommend you choose your regular size. Since the hoody is made from wool, it will shrink a bit after the first wash, so don't worry if it's a bit loose when you first try it on.
Customer Reviews
Write a Review
Ask a Question
04/08/2022
Saša B.

Slovenia
The hoody is great; very comfortable and warm and even in windy weather it keeps the temperature. I took the S size because the wool shrinks with washing, but I could take also XS, it would still fit me. I definetly recommend it, it became one of my favourite pieces of wardrobe.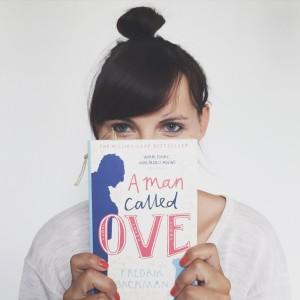 LP
03/21/2022
Lea P.

Slovenia
Warm and cosy
I wore the hoody on a sunny yet rather windy winter day and in a combination with a light wind-proof jacket it turned out to be perfect. Even though I was sweating quite a bit, the hoody got dry very quickly and there was no unpleasant wet feeling. Would definitely recommend it.
03/07/2022
Anja K.

Slovenia
Awesome
I bought this for hiking and I love it. It is warm and it's great as a top layer or as a middle layer :) Love that it has a hood and pockets and it overall is a great piece for winter hiking. But you can really use it for any purpose, 'cause it's an absolutely gorgeous piece of clothing. The size I ordered is a great fit, maybe order a size bigger, if you plan to wear 3 sweaters underneath it :)
02/16/2022
Marina K.

Slovenia
odlično 5
Prijetna na otip,udobna za nošenje, lepe barve,največji plus je pa kapuca! nosim jo kot vrhnji ali pa drugi sloj na pohodu in zaenkrat sem zelo zadovoljna z njo! sem zelo vesela, da jo imam!
02/10/2022
Nataša P.

Slovenia
Volnen hoody
Odlično se obnese kot drugi sloj na pohodih v hribih pozimi. Prijeten material, ki dobro greje. Priporočam nakup.